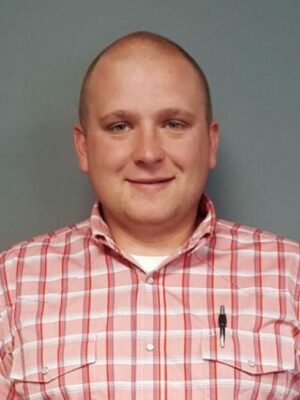 Kyle Schunk
Position:
Dairy Nutrition & Management Consultant
Kyle graduated from Michigan State University where he received a Bachelor's Degree in Agribusiness Management. Throughout his college years, he held a few different internships at feed mills and was also able to spend time shadowing an independent nutritionist. Right out of college Kyle went to work for Miller Poultry before coming to work for Nobis Agri Science.
Kyle has a strong passion for agriculture and specifically the people and livestock that make up this diverse industry. He really enjoys being able to solve the many different problems that arise on these operations and work closely with the producers in order to build a long-lasting relationship. Outside of work, Kyle enjoys hunting and fishing and doing some farming of his own on the side.
Experience in the Industry: 5 years
Contact: (989) 359-9757